(original post date: May 29, 2011)
i am in love with this polish. it is very sheer, i layered it over one coat of Sinful Colors Daddy's Girl and i still had to do three coats to get opacity.
never the less. this is a really perty blurple!
on my ring finger the glitter is Sally Hansen Hard As Nails in Strobe Light. and the hearts on the ring and pinky were fished out of Nicole by OPI's Love Your Life.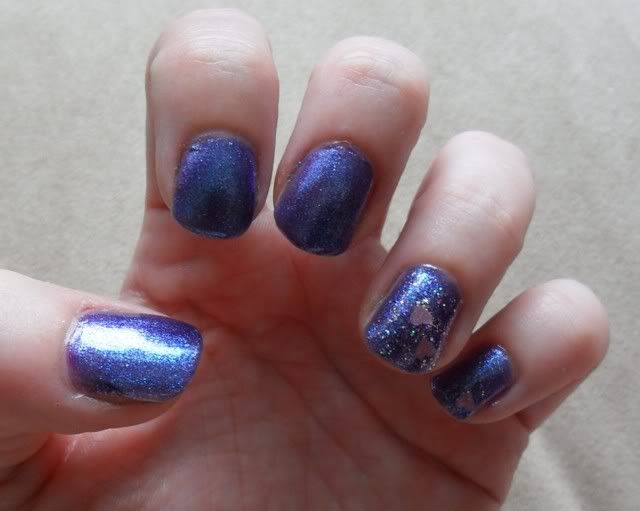 i have been thinking a lot about starting a whole new blog for the makeup and nails and just keeping this one for the yarn and maybe some personal stuff now and then. i'm pretty sure i'm going to do it. the decision is made, what's holding me back is coming up with a name for the polish/makeup blog. i have even thought about doing a give-away of some Joe Fresh Twilight to the person who can help me name the new blog. it is a very real possibility... pending a trip to the store tomorrow to grab a bottle or two of Twilight. *crossing fingers* they have some :)